Appetizers
BBQ Beef Tacos

crispy corn tortilla (gluten free), creamy salsa

Crispy Beef

julienne of carrots, snow peas, toasted sesame


Chicken Lollipops

sweet chili sauce

Veal Gnocchi

pan roasted, beech mushrooms, truffle, veal jus

Tongue

crispy tongue croquettes, grilled tongue,
homestyle marinara, grain mustard


Lafa Chummus

housemade, steak bites, pearl onion, roasted garlic

Chicken Liver

sautéed chicken livers, mousse, toasted brioche,
caramelized onion, crispy sweet potato

Marinated Boneless Short Rib

Sticky rice, sesame garlic jus

Chicken Poppers

crispy chicken tempura, asian slaw,
sesame, spicy mayo, soy

Beef Spring Rolls

Asian barbecue glaze

{{{ Limited availability Items }}}

Baby Lamb Riblets

chimichurri, lemon truffle crumble, roasted olives

Veal Sweetbreads

pan fried with shiitake, edamame, veal velouté

Hot Stone *

Korean BBQ marinated filet strips

Entrée
Marinated Blackened or Grilled Chicken

Chef's mixed salad with lemon dressing

Loft Chicken

boneless, pan roasted, mushroom truffle,
mashed potatoes, market veggies, chicken jus

Marinated Hanger Steak*

seasoned fries, sautéed baby kale,
honey mustard glaze


Filet Mignon*

pan roasted, root vegetables, house cured veal
bacon, sautéed mushrooms, creamed parsnips,
truffle cabernet jus


Bourbon BBQ Beef Ribs

Cajun fries, slaw, pickles


Braised Boneless Beef Short Ribs

Roasted root vegetables, beef jus,
port wine reduction


Brisket

slow roasted brisket, cajun fries,
seasonal vegetables, brisket jus

Sides
Homemade Pan Roasted Potato Gnocchi

Roasted Garlic Fingerling Potatoes

Sweet Potato Wedges

Sautéed Mushrooms

Sautéed Spinach With Garlic

Fresh Green Salad

Garlic String Beans

Loft Fries

Mashed Garlic Yukon Potatoes
Garde Manger
Tuna Carpaccio *

seared pepper crusted tuna, avocado,
ponzu sauce


Beef Carpaccio *

baby arugula, pickled beech mushroom, truffle
vinaigrette, horseradish aioli


Mixed Green Salad

lemon shallot vinaigrette

Loft Salad

baby arugula, red endive, roasted squash &
beets, toasted spiced walnuts, honey cider
vinaigrette

Soup
Portobello Beef Soup

Loft Chicken Soup

Soup Du Jour

inquire with your server

Fish
Daily Catch *

Daily preparation

From The Grill
Accompanied by Loft Fries
Loft Burger *

10oz prime beef, LTO, cajun fries, pastrami, special sauce


Skirt Steak*

chimichurri & Asian BBQ glaze


Prime Grilled Rib Eye *

Delmonico Steak *

garlic & herb marinade


Pepper Crusted Delmonico Steak*

Cowboy Rib Steak (bone in 32oz)*

Black Angus - Boneless Rib Eye 26oz *

The Loft Cut*

20oz. sesame soy marinate, oyster mushroom,
snow peas, carrots, fries


{{{ Limited availability Items }}}

Grilled Baby Lamb Chops*

couscous,
sautéed spinach,
seasonal vegetables


Surprise Cut*

accompanied with
Loft Fries


Gentleman's Steak*

Chefs' custom daily
preparation

Appetizers
Loft Kani Salad

lettuce, cucumber, kani, crunch, avocado

Spicy Tuna Tartare *

Avocado, fried onion, spicy tuna, crunch, ponzu sauce

Avocado Ball *

Kani, spicy tuna, salmon crunch, onion, avocado wrap

Kani Poppers *

Fried kani, tempura battered fries

Sushi Appetizers *

Salmon, tuna, kani, avocado

Tempura Salad *

Lettuce, tempura, kani salmon, tuna, avocado
Sushi or Sashimi
(2 pieces of fresh fish)
Tuna *

Salmon *

Kani *

Seared Tuna *

Sushi & Sashimi Dinner *
Rolls & Hand Rolls
California Roll

Salmon Avocado *

Cooked Salmon Avocado Roll

Spicy Salmon Avocado Crunch *

Spicy Tuna Avocado Crunch *

Pepper Tuna Avocado Jalapeno *
Vegetable Rolls
Cucumber Roll

Avocado Roll

Cucumber Avocado Roll

Garden Vegetable Roll

Sweet Potato Roll

Fancy Veggie Roll

Cucumber, avocado inside, topped with avocado

Vegetable Rainbow Roll

Cucumber, tomato inside, topped with sweet potato, avocado
Tempura Rolls
Bomb Shell Roll

Fried onion, salmon, avocado, tuna, kani

Godzilla Roll

Spicy tuna, spicy salmon, avocado, kani

Phenomenal Roll

Black pepper tuna, avocado, jalapeno

40th Special Roll

Salmon, avocado, kani topped with crunch

Sweet Tempura Roll

Salmon, sweet potato, fried
Special Rolls
Volcano Roll *

Tempura kani, avocado, topped with spicy tuna

Tiger Roll *

Tuna, avocado, cucumber, spicy salmon crunch top

Naruto Roll *

Spicy salmon, avocado & crunch, wrapped in cucumber

Dragon Roll *

Spicy tuna & crunch, topped with avocado

Rock N' Roll

Cooked salmon, crispy onion, spicy kani, topped with
avocado

On Fire Roll *

Spicy Kani, crunch, avocado, toasted salmon topping

Tuna Specialty Roll *

Spicy crunch tuna, with peppered tuna, avocado top
Chef's Special
The Loft Roll

Cooked salmon, avocado, crunch, kani wrap, spicy sauce

Hawaii Poke Bowl *

Baked pineapple, ahi tuna salmon, sesame seeds, rice salad,
garlic sauce

Crispy Tuna

Spicy tuna, crunch, avocado on chips

Cooked Naruto Roll

Cooked salmon, kani, avocado, wrapped in cucumber

Jalapeno Bay

Chopped salmon, tuna with jalapeno, tempura with wasabi sauce

Sushi Sandwich *

Spicy kani salmon, rice crunch
Beverages
Soda

Coke, Sprite (regular & diet) Fresca, Seltzer, Ginger Ale

Sodastream Alkaline Water

Unlimited Refills

Sodastream Sparkling Water

Unlimited Refills

Dr. Brown – Black Cherry

regular & diet

Natural Spring Water - Bottle

Natural Sparkling Water - Bottle

Snapple

Peach, Lemon Raspberry - Regular & Diet

Coffee

regular or decaf from Nespresso

Cappuccino

regular or decaf from Nespresso

Tea

Espresso / Double Espresso

Lemonade

Lemonade – Flavored

Lemonada Smoothie

Mixed Fruit Juice
Cocktails
Mojito

Loft Old Fashioned

Blood Orange Margarita

Whiskey Sour

Playtime on the Beach

Amaretto Sour

Fuzzy Navel

Margarita (Frozen or Rocks)

Rum Punch

Pine & Vodka

Long Island Iced Tea

Red Sangria or White Sangria
Frozen Drinks
Pina Coladas (Strawberry, Mango, Coconut, Pina Colada)

Daiquiris (Strawberry, Mango)
Martinis
Classic (Vodka or Gin)

Cosmopolitan

Apple Martini

Chocolate Martini

Lemon Drop

Manhattan
Beer
Heineken

Stella Artois

Blue Moon

Coors Light

Smirnoff Raspberry or Green Apple

Corona

Grolsch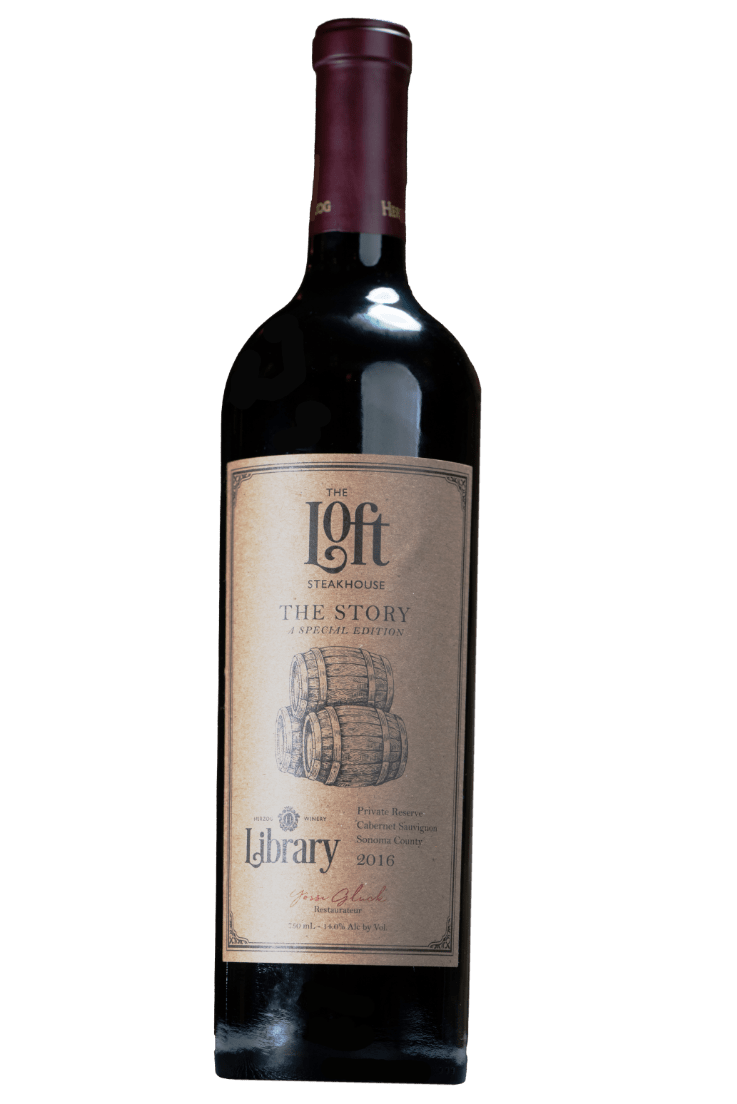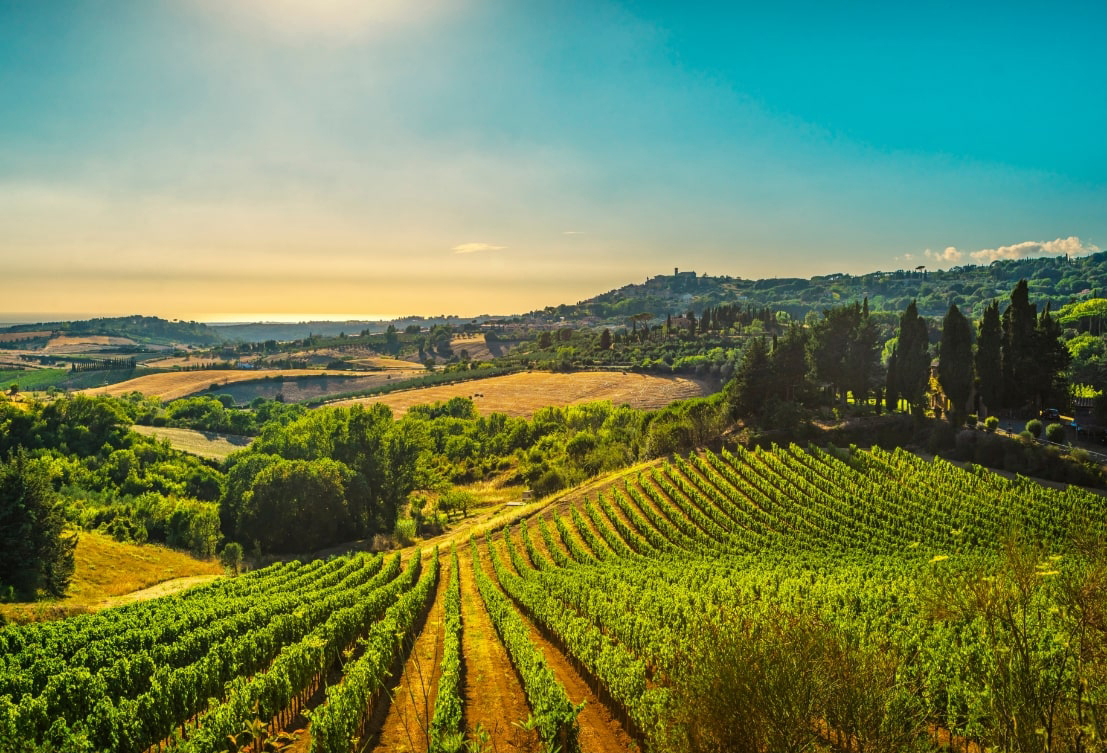 Exclusively Ours
The
Story
In partnership with Herzog Wineries, our sommelier created an alluring vintage that pairs soulfully with our signature dishes. Highlighted by a smooth, decadent Cabernet Sauvignon, our wine draws on the combined passions of Herzog's wine and our love of food.
Red Wine
Bartenura – Rosso Toscano

The medium intensity, red color and violet shades signal the fruity berry notes that impart a lingering bouquet

Chateau les Riganes Bordeaux

This medium bodied French wine has a pleasant earthy aroma with notes of blackberries and blueberries.

Jeunesse Cabernet Sauvignon / Semi Sweet

Vibrant ruby color, soft texture, with aromas of fresh berry, cherry and floral notes.

Baron Herzog Cabernet Sauvignon

Full bodied wine with fresh berry and plum notes; fruity blackberry and spice flavors combined with mild oak, currant, and anise.

Teal Lake Shiraz

Featuring an intense spicy, fragrant bouquet together with stylish elegant berry fruit flavors.

Moshava Cabernet Sauvignon

Deep red in color with aromas of lush berries laced with pepper.

Moshava Merlot

Bold flavors of cherry, cranberry, raisin and mocha.

Segals Fusion Red

Deep ruby garnet color, fruit driven with fresh aromas of exotic spices.

Herzog Lineage Choreograph

This co-fermented, 12 grape field blend delivers a kaleidoscope of red and black raspberries, espresso, and dusty nutmeg.

Psagot Sinai

A blend of Cabernet Sauvignon & Shiraz, from vineyards in northern mountains of Israel, refreshing, fruity & beautifully balanced wine.

Segals Cabernet Sauvignon

Dark garnet in color, with spicy and dusty wood influence, bursting flavors of red currants, berries, bittersweet chocolate & stony minerals.


Odem Forest – Cabernet

The grapes that are used for this wine grow at Alma Vineyard. Moderate temperature, plenty of Israeli summer sunlight, unique microclimate
for this area, allows the grapes to ripen beautifully.

Or Haganuz Cabernet

This wine is a unique blend of Mount Meron terroir and selected vineyards, rich with a history that can be traced back for centuries.

Herzog Pinot Noir

Medium bodied wine that displays notes of blackberry, cherry and spice.

Weinstock Cellar Select Cabernet Sauvignon

Wonderful aroma notes of cranberry, blackberry and tobacco aligned with a balanced oak bouquet and flavor.

Binyamina Reserve Cabernet Sauvignon

Full-bodied with aromas of raspberries, cassis, roasted coffee beans and mint.

Herzog - Variations Three - Cabernet Sauvignon

"Three" is a blend harvested from Paso Robles, Napa Valley and Santa Ynez regions

Tabor T Cabernet

This full bodied wine has flavors of black raspberry and violets, with sweet notes of vanilla and cedar.

Psagot Cabernet Sauvignon

The deep purple color foreshadows the dark berry and blackcurrant aromas that are framed by the richest vanilla of aging in premium barrels.
Specialty Wines
The Loft Reserve

A limited edition of Cabernet Sauvignon Harvested & Crafted from hillside vineyards of Sonoma County, California, USA.
Our exclusive select reserve barrel, yielded 744 bottles. Only available here at The Loft.

Barkan Platinum

An exclusive Israeli Cabernet Sauvignon and is aged in French oak barrels for 18 months

Baron Rothschild

An exclusive blend of Cabernet Sauvignon (60%) and Merlot (40%), is aged in French oak barrels for 12 months

Herzog Special Reserve Alexander Valley Cabernet Sauvignon

This wine exhibits berry, cherry, and licorice aromas and flavors, with layers of mocha and vanilla.

1848 - Reserve Cabernet

Aromas of black fruit and spice. Red Fruit, raspberries and cherries nicely integrate through the oak, tannins and acidity.

Herzog Napa valley Cabernet Sauvignon

Deep color, moderate acidity and aromas of blackcurrant, tomato leaf, dark spices and cedarwood.

Mony Via

A blend of 66% Cab, 19% Merlot, 10% Malbec & 5% Petite Verdot. Full bodied, rich & long elegant finish

Barkan Superieur Cabernet Sauvignon

Brilliant ruby hue, with traces of purple tint.

Herzog Forebearers Cabernet Sauvignon – A Restaurant Exclusive Wine

Rich aromas of Bing Cherry & Black Currant, rustic notes of warm saddle leather& vanilla

Makhpelah - Hevron Heights

Pleasant spicy aromas with a touch of vanilla. The well-balanced palate is soft & rich with plum & dark cherry flavors.

Herzog Special Edition Cabernet Sauvignon Rutherford

Firm and rich on the palette with notes of black currant and cherry preserves, giving way to hints of caramel and cocoa powder.

Binyamina "The Cave" Cabernet Sauvignon

Tasting notes include currant, plum, cedar, and a hint of earthiness.

Herzog Special Reserve Chalk Hill / Warnecke

This rich and lush wine displays notes of blackberry and cassis highlighted by an oak bouquet.

Segal's Unfiltered Cabernet Sauvignon

Deep red color, with notes of black currant, blackberry & mint.
White Wine – Rose Wine
Baron Herzog Chardonnay

Intense floral aromas with notes of fresh peach, pear and citrus with hints of toasty vanilla oak.

Bartenura Moscato

Lightly fizzy, a nose of pear, nectarine, soft melon and floral flavors.

Baron Herzog White Zinfandel

Very aromatic, cotton candy and strawberry aromas.

Baron Herzog – Pinot Grigio

It has wonderful perfume notes on the nose, followed by ripe pear, apple and tropical fruit notes.

Herzog Special Reserve Chardonnay

Rich & complex, drawing on pear, citrus, hazelnut, & mineral flavors. Creamy-smooth texture & plenty of toasty oak

Herzog Lineage Rose

Earthy, with hints of tarragon, thyme, and candied fruit on the nose. The mouth is full and delicious. Flavors include pomegranate, raspberry, and tart cherry
Champagne
Herzog Rose Brut

The crisp aromas include grapefruit, apple and toasted bread

Herzog Blanc de Blanc

It is a crisp and refreshing off-dry sparkling wine with pleasant toast and apple aromas, and a long finish.

Bartenura Prosecco

Slightly bubbly, with a fruity, creamy, dry finish.

Bartenura Asti

Fruity and effervescent with a fresh peachy aroma and luscious fruity flavors.

Bartenura Rosé

Light rose color, with a delicate fragrance and sweet taste.
Dessert Wine
Late Harvest Orange Muscat

Rich essence of grape, apricot & orange peel. Notes of fresh pineapple & passion fruit, softly finished by hints of toast.
Desserts
Le Donut *

Cinnamon sugar donuts, cappuccino
cream, vanilla espuma

Molten Chocolate Cake

Vanilla Ice Cream, pretzel crunch
Note: Please allow 12 minutes

Texas Cinnamon Bun

Bourbon pecan, icing

Signature Millefeulle *

Flaky layers filled
with Crème patisserie

Chocolate Babka

Peanut butter vanilla smoothie,
orange wedges

Chocolate Everyway *

Espresso, chocolate gravel, ganache,
cocoa nibs, crispy chocolate mousse
Smores Pie *

Loaded with chocolate & homemade
cookie, topped with toasted
marshmallow, ice cream & caramel

Pastel De Queso (Cheesecake)

Cream topping, blueberry gel, strawberry

Lemon Meringue *

Curd, crumb, brulé meringue

Refreshing Fruit Plate

Sorbet

3 scoops of your choice
Strawberry, Pom Cherry,
Mango, Green Apple, Lychee

Sorbet Sampler for 2

Ice Cream
*consuming raw or undercooked meats, poultry, seafood or eggs may increase your risk of foodborne illness.
Get our latest menu by email.